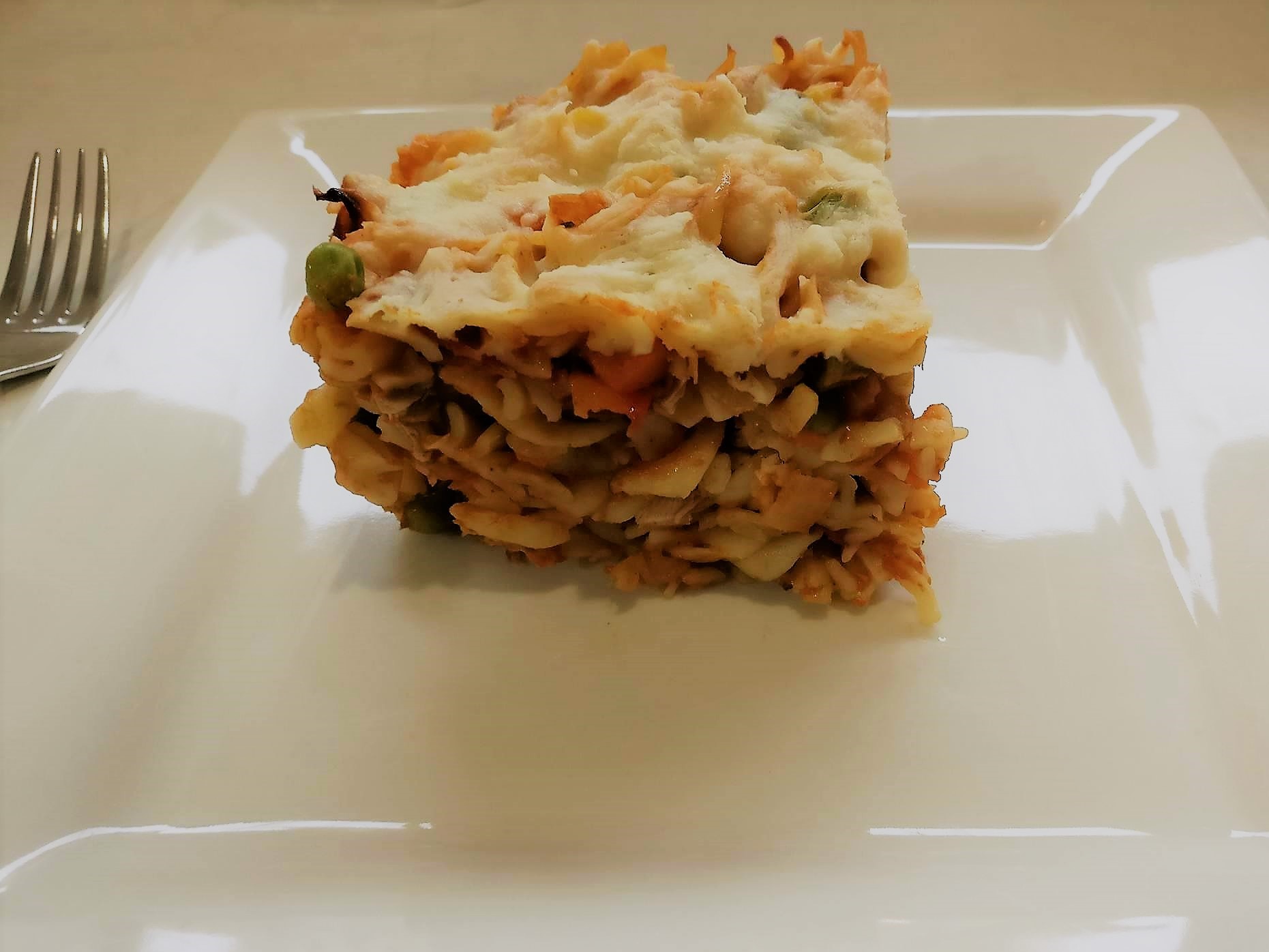 Ingredients
500g Dry Pasta
1 Whole cooked chicken – meat removed
1 Onion - diced
500g Frozen Mixed Veges
1x Tin Diced Tomatoes
1x Jar Pasta Bake Sauce
Cheese (optional)
Method
1.Slow cook whole chicken and remove the meat once cooked
2. Brown the diced onion in a large fry pan, add the chicken while its still hot
3. Cook pasta according to packet directions
4. Add the frozen mixed veges to the cooked chicken and onion mix
5. Add Diced tomatoes and Pasta sauce to the chicken, onion and mixed veges
6. Combine with the pasta and pour into an oven proof dish, top with cheese (if using), bake in oven until cheese is golden on the top.