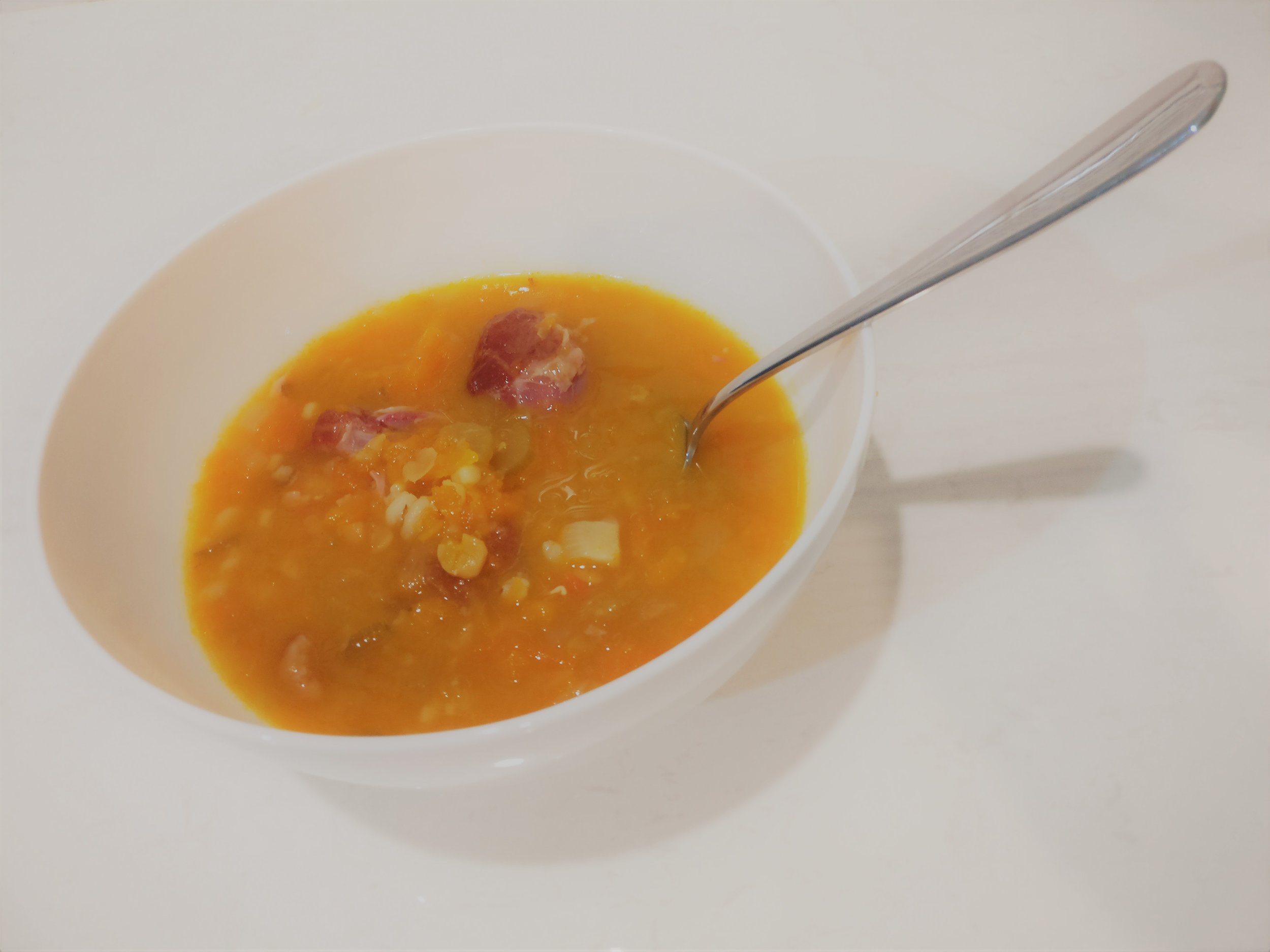 Ingredients
1 Bacon hock
½ Swede - grated
½ Celery – stalks diced
2 carrots – grated
Small pumpkin – grated or diced
1 Onion – diced
1 Packet Kings vegetable soup mix
Method
1. In a large soup pot, place the bacon hock and soup mix and cover with 2.5 litres of water.
2. Add the onion, swede, celery, carrot and pumpkin and stir.
3. Bring to the boil and then turn down to a low heat and let it simmer.
4. The longer you can cook it, the more flavor it will have but just keep and eye that the vegetables are not turning into mush. I usually simmer for approx 3 hours or until the meat on the bacon hock is coming off easily.
**If you are wanting to have this as a dinner meal, you can also add some pasta spirals or break up dry spaghetti and add it in towards the end to cook through, add extra water if needed
Serving size: 14x 250ml sized mugs